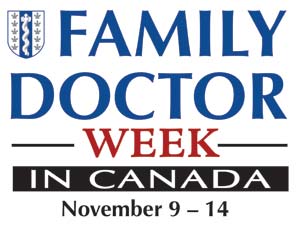 Letter to the Editor
The Camrose Primary Care Network (PCN) once again wishes to celebrate Family Doctor Week in Canada (November 9 – 14). This is the 12th annual Family Doctor Week in Canada – acknowledging the outstanding contributions of Canadian family doctors for their dedication to their patients and the delivery of high-quality health care.
This year I would like to recognize the hard work and efforts of Dr. Letley, Dr. Bick and Dr. Jorgensen in support of rural placement opportunities for medical students and physician attraction and retention.
Dr. Jorgensen has been instrumental in promoting and coordinating opportunities for third year medical students interested in being placed in a rural community for approximately 36 weeks. During this time students are provided with continuous patient care, preceptor supervision and learning experiences.
Over the past six (6) months Dr. Letley and Dr. Bick have taken more of a leadership role in physician attraction and retention efforts for Camrose. In addition to screening interested physician recruits, both Dr. Letley and Dr. Bick have coordinated and participated in pre-recruitment visits as well as opened their home to Canadian and foreign trained physicians interested in practicing and relocating to this community.
As a result of these efforts, I believe the City of Camrose and Camrose County are well positioned to not only recruit physicians seeking current practice opportunities but also attract future physicians once their training is complete.
At this time, I also wish to acknowledge Dr. Valerie Smith, who was recently nominated for the 2015 Alberta Rural Physician Award of Distinction sponsored by the Rural Physician Action Plan (RPAP). As a finalist for this award, Dr. Smith certainly emulates the award profile of a physician practicing in an Alberta rural community offering outstanding medical services and making huge contributions to medical practice and her community. Congratulations Dr. Smith on being a finalist for this award.
In closing, I encourage you to celebrate Family Doctor week by please taking a moment to acknowledge and thank your family doctor. A listing of all our Camrose PCN family doctors can be found here.
Sincerely,
Stacey L. Strilchuk, Executive Director, Camrose Primary Care Network